CAVALIADA Summer Świnoujście 2023
Youth on top
22-year-old German rider Marvin Jungel was victorious in the PKO Bank Polski Grand Prix, for the prize of PKO Bank Polski, under the patronage of the Mayor of Świnoujście – the finale of the showjumping rivalry at CAVALIADA Summer.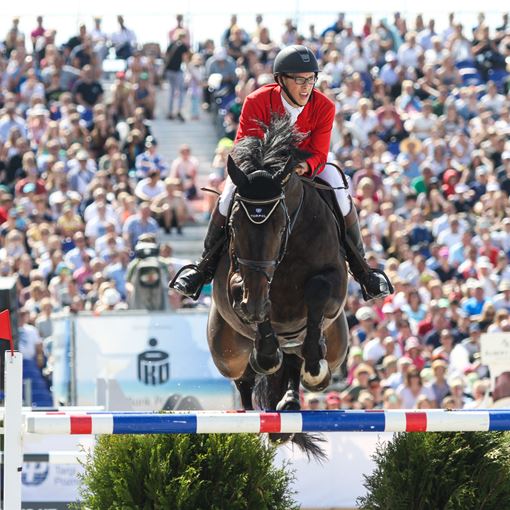 AFTER 7 YEARS CAVALIADA SUMMER RETURNS TO THE BALTIC SEA!
In June 2023, we will meet on the widest beach in Poland - in Świnoujście. The organisation of 2* International Show Jumping Competition is planned as part of the event. In addition to the sporting part, the event will not lack interesting shows and the Fair of Equestrian Equipment and Accessories.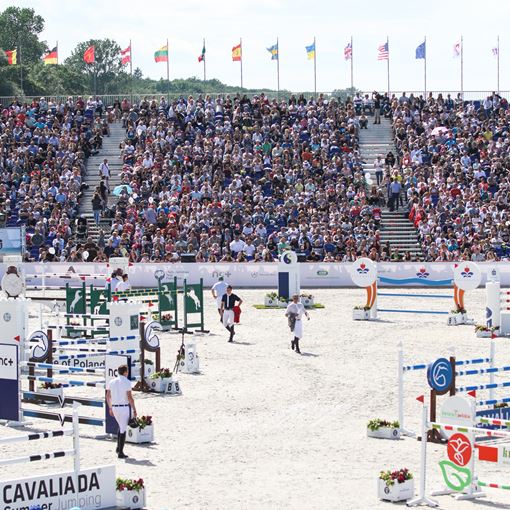 EXPERIENCE ALLL 3 DIMENSIONS OF CAVALIADA SUMMER
CAVALIADA is the most recognised equestrian event in Poland. The three pillars of Sport, Expo and Show form its basis. The sporting competition comprises primarily the International Show Jumping Competition. The riders compete in classic jumping competitions and special competitions. In addition, the national competition in carriage driving completes the programme.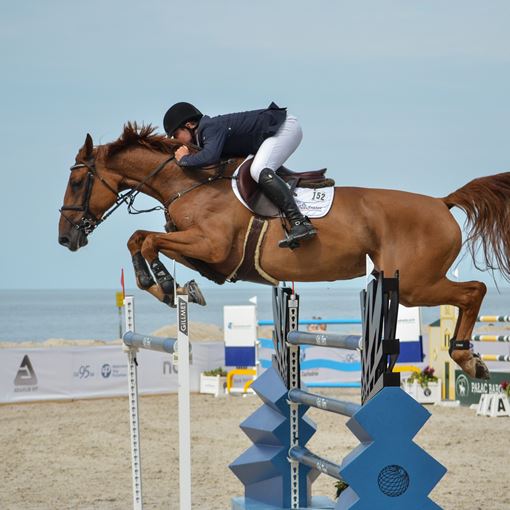 SPORT
CAVALIADA is an exciting equestrian competition held at the top level. As part of the event, show jumping contestants have an opportunity to compete against each other to earn valuable points. The high level of competition continues in all the equestrian disciplines offered.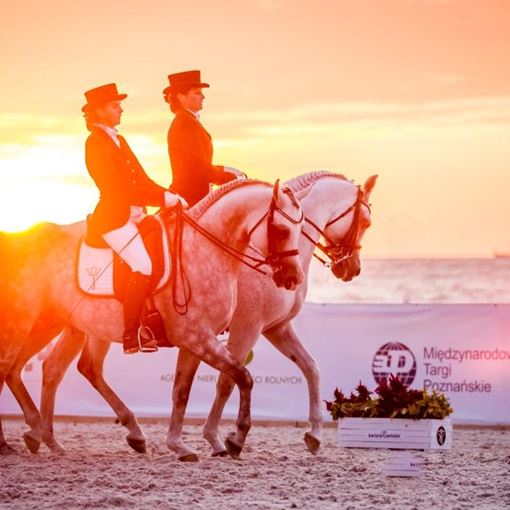 SHOW
An inherent part of the CAVALIADA is a series of shows and attractions for the audience. From presentations of beautiful horses and their extraordinary skills to stunt shows.
FAIR
CAVALIADA Expo is a Fair of Equestrian Equipment and Accessories. The topics of the fair cover all issues related to equestrian sports and active leisure: equestrian clothing and equipment, stable equipment, horse care preparations and supplies, vitamins, feed, souvenirs, trade publications and services.
Host City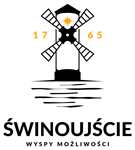 Honorary Patronage


Official broadcaster

Official car

Idea Expo
Offer
Trust the experience! We've been constructing fair stands with passion for over 30 years! Our offer includes constructing and designing, as well as unusual solutions that suits your needs!
City Marketing
City-friendly outdoor
Take advantage of the promotional services offered by City Marketing and reach a group of thousands of recipients through us.